{!!NOTE!!}
If you see a blank/white page after uploading the webfiles, it means that your server doesnt meet the proper requirements.
You will need to contact your service provider and tell him to install some dependencies.
It require minimal:
cURL v7.30
mcrypt
mcrypt-php5
curl-php5
Without these dependencies installed you cannot install SafeGuardPro.
If you are on a VPS or DEDI than you can fix these your self.
On shared hosting you are pretty much fucked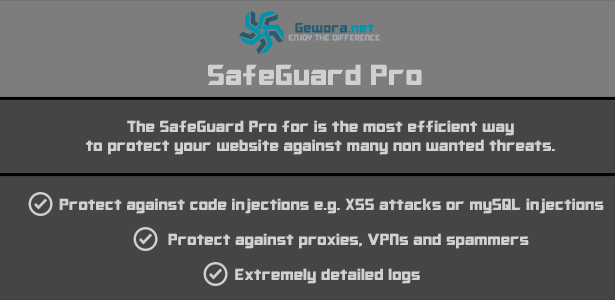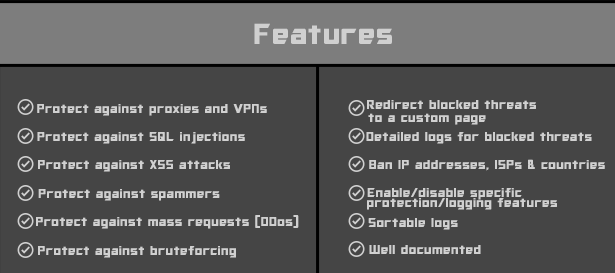 INSTRUCTIONS & INFO HOW TO SETUP:

* I have removed the installation folder, because you prompt to enter key. Thats why I included the Database!

* Unzip the file
* Create a database
* Upload the db.sql
* open /includes/config.inc.php & fill in your database details.
* Upload all files to webroot
* Default login, admin:admin
* To include the protection in your webfiles paste this 1 rule on top of your files It is highly recommended to include it in a file which is included at all your files, for example a config file is very often included in every other file.
DONE

DEMO:

Download: