Hey guys,
here are some accounts (not verified to me). if u want to buy it, pls write me a message or add me in skype (smurfs4lol). would be cool if u would buy it as a bundle
. some acc also have ultra rare skins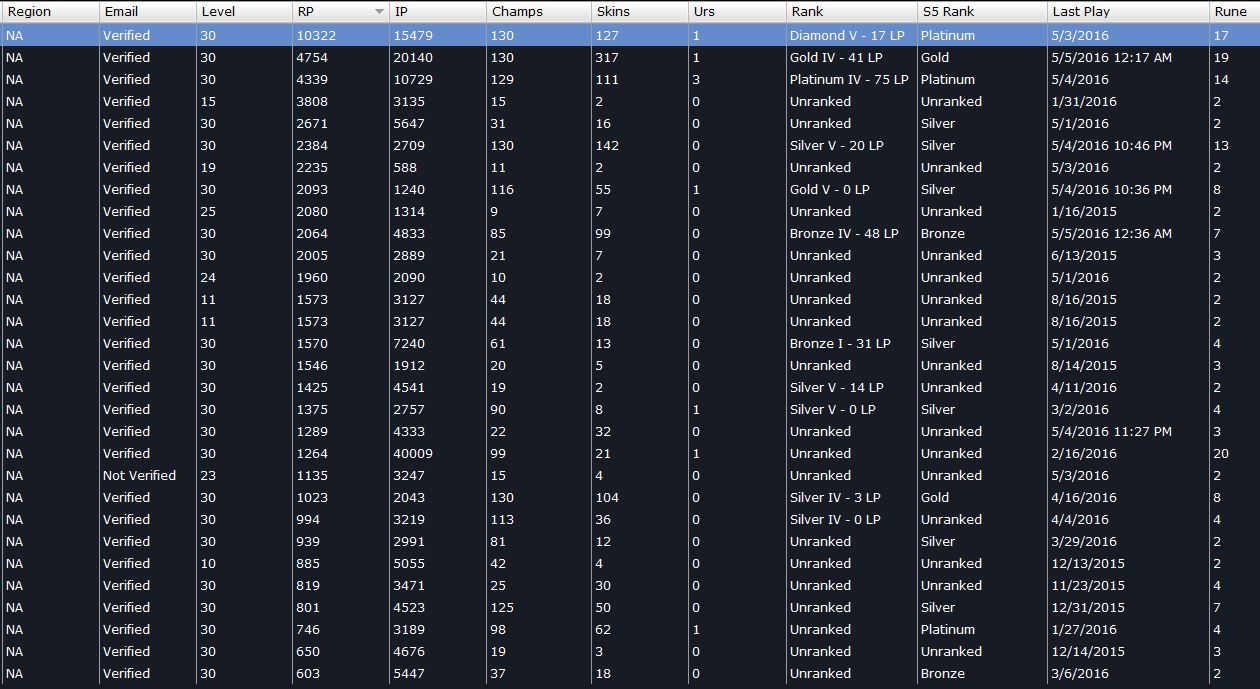 The skins on the different acc are:
Victorious Janna
Victorious Jarvan IV
Victorious Elise
Silver Kayle
PAX Sivir
UFO Corki
Championship Riven
King Rammus
Riot Squad Singed

Terms of Service: Absolutely no refunds if the account is recovered. These accounts are cracked. To be honest, you all know the risk of using cracked accounts. Chargebacks will result in a scam report.
Payments accepted: Bitcoin (prefered) and PayPal
Edited by marius85, 05 May 2016 - 02:32 AM.