Welcome to NulledBlog
Register now to gain access to all of our features. Once registered and logged in, you will be able to create topics, post replies to existing threads, give reputation to your fellow members, get your own private messenger, post status updates, manage your profile and so much more. If you already have an account,
login here
- otherwise
create an account
for free today!
YOUTUBERS EMAILS
Started By
Calix
,
Apr 07 2016 01:59 PM
#1
Posted 07 April 2016 - 01:59 PM
So i wanted to posted some emails of youtubers lol spam or kill them do what ever
---
#2
Posted 07 April 2016 - 02:00 PM
Don't PM me regarding (unless I allow you):
Cracking help, Accounts, Configs, Free Stuff etc.
When you decided to PM me:
1) Name conversation properly (don't name it "Hey" etc.)
2) Don't spam (you can see if I read the message or not)
3) Use English
When I'm not responding on your msgs:
You broken one of things that I listed before or I'm busy and I just can't reply to you
made by callmebogdan
Donate:
1J6wyoAZQk4e61kUqMNPJkPRXjptvyX8QF
---
#3
Posted 07 April 2016 - 05:08 PM
How did you find them?
---
#4
Posted 07 April 2016 - 11:20 PM
Nice find if they're real
---
#5
Posted 08 April 2016 - 03:20 AM
Lol,how did you get these?
---
#6
Posted 08 April 2016 - 04:47 AM
i sqli dumped a very popular site
---
#7
Posted 08 April 2016 - 05:59 PM
---
#8
Posted 08 April 2016 - 07:16 PM
Don't know what I'd do with these but I want to see them anyway xP
---
#9
Posted 09 April 2016 - 04:57 AM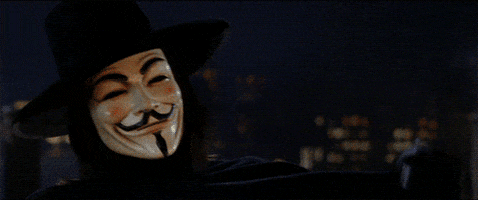 ¶▅c●▄███████||▅▅▅▅▅▅▅▅▅▅▅▅▅▅▅▅||█~ ::~ :~ :► Seen that sexy Green Arrow Anywhere?| Smile More
▄██ ▲  █ █ ██▅▄▃▂
███▲ ▲ █ █ ███████
███████████████████████►
◥☼▲⊙▲⊙▲⊙▲⊙▲⊙▲⊙▲⊙☼◤
---
#10
Posted 09 April 2016 - 06:37 AM
---